You can right-click and choose Save Link As to download the link. Or just click on each button to see the PDF in a new window and download to your PC.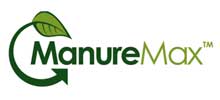 The safe choice for treating manure and animal waste for all soils, plants and animals
.
About ManureMax™ManureMax™
is an economical solution for treating livestock waste. ManureMax™ decreases livestock waste odors, breaks down and reduces manure solids and decreases volatiles in the manure.
ManureMax™
is a biological activator derived from humates. We recom-mend applying the product directly on and in livestock waste lagoons and manure collection areas.
ManureMax™
is a natural form of humic acids which, when applied to manure enhances microbial activity, decreases volatile ammonia and other gas emissions, reduces odor, improves the carbon to nitrogen ratios in the waste and enhances the quality of the manure.
Advantages of ManureMax™
Decreases Volatile Ammonias
Reduces Odors
Improves Carbon to Nitrogen Ratio in the Waste
Breaks Down Salts in Urine
ManureMax™ is a Safe ProductManureMax™
is a safe product for all soils, plants and animals. Manure-Max™ is an organic product that is natural to the food chain and plays an effective role in the environmental today's agricultural industry.
Usage Instructions and BenefitsManureMax™
is 100% soluble in water. We suggest adding it directly to your manure lagoons and waste storage facilities. The malodorous components are readily biodegraded by
ManureMax™
. In swine lagoons we recommend an initial direct application of 5 gallons for each 1,000 square feet of surface area. In some cases, it is recommended to re-apply the initial application quantity of
ManureMax™
after 30 days to insure optimum results for odor reduction and manure stabilization.
Use Warnings and Precautions
This product should not be ingested and any contact with the eyes should be avoided. In case of contact with the eyes wash liberally with water. Use of industrial goggles is suggested.
ManureMax™
does not cause skin irritation.
Transport and Storage Guidelines
Do not transport or store the product next to human food products. Keep in a dry place in temperatures not higher than 100 degrees Fahrenheit.
Independent Research Determinations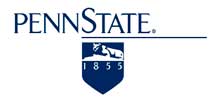 Pennsylvania State University
Decreased Odor Emissions
43% odor reduction after 3 days
88% odor reduction after 30 days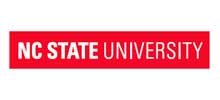 North Carolina State University
Methane reduced by 34%
Reductions in benzene, acetic acid, butanoic acid, propanoic acid and toluene (aids in odor reduction)
Reductions in Volatile Fatty Acids (VFAs)
After treatment with ManureMax
ManureMax is easy to apply
Begins to work immediately

What our Customers Have to Say
"ManureMax™ reduced the odor, NO doubt. In the lagoon we witnessed serious bubbling and activity happening. Without a doubt ManureMax™ helped liquefy the manure and seriously cut the odor."
– Rory D. New Braunfels, Texas

"The odor reduction has been incredible. I could not believe the immediate decrease in smell and improvement to the overall quality and consistency of the waste lagoon."
– Carl K. Texas